DelSignore Electrical Contractors is a full service electrical systems contractor.
DelSignore Electrical Contractors, Inc. has been providing commercial electrical, fire alarm, network and fiber optic cabling and access control installations to customers for over 15 years. During this time, we have earned a reputation as a responsive, dedicated and progressive electrical and low voltage contractor who consistently listens to and works with customers to design, install, and consistently deliver projects on time and within budget.
As a full service, commercial electrical contractor DelSignore is committed to providing responsive assessments, quality service and timely detailed proposals. This philosophy has allowed us to develop and build long term relationships with customers and earn their trust. We routinely collaborate with customers to develop a proactive, hands-on management approach that includes value engineering ideas, state of the art solutions, and labor efficiencies such as material prefabrication.
DelSignore's experience includes colleges and universities, data centers, manufacturing, and LED lighting upgrades. We employ skilled and talented electricians and technicians, and complete every project per the latest codes and standards. We utilize cutting edge and dependable products for all electrical and low voltage installations.
Our commitment to understanding customer needs, our sensitivity to financial budgets, and our experience has enabled us to create lasting relationships that go back to our company's inception.
DelSignore has always been committed to providing our customers and our community with exemplary service. We have always been focused on the local community and consistently try to make a positive impact on the Central Massachusetts community by contributing to local causes and by employing local residents. The success and legacy of DelSignore Electrical Contractors, Inc. depends on these principles.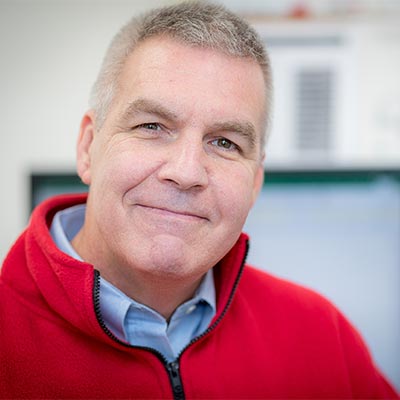 Joe St. Pierre
Joe St. Pierre has spent the past 30 years working in all facets of the Electrical Contracting Business.
More About Joe St. Pierre
He has worked as a Buyer, Estimator, Project Manager, Senior Project Manager and is now the Managing Partner and a Principal at DelSignore Electrical Contractors, Inc. During his 30 years in this industry Joe has spent over 6o percent of his career specializing in the conceptual development, planning and managing the installation of all types of low voltage systems. During his tenure, he has seen Network Cabling evolve from (10MB) 10 Base 2 Thinwire coaxial to today's (10Gbps) augmented category 6A. Joe is a BICSI RCDD which shows he has demonstrated the ability to design, integrate and implement ICT and related infrastructure components across multiple disciplines and applications.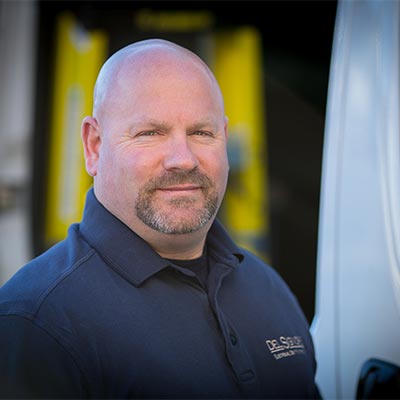 Joe Genese
Joe Genese has spent the past 29 years working in all facets of the Electrical Contracting Business.
More About Joe Genese
He has worked as an Electrical Apprentice, Journeyman Electrician, Electrical Foreman, and Project Foreman and is now the Director of Field Operations and a Principal at DelSignore Electrical Contractors, Inc. During his 29 years in this industry Joe has installed, directed and managed the installation of electrical work in residential, commercial, industrial, biomedical, silicon chip manufacturing, clean room, medical and education environments. He has a wealth of experience working in and directing installations in lighting retrofit, generator installations, fire alarm, data centers, building automation, security, fiber optics, electrical maintenance and access control. Joe has a Massachusetts' Master Electrical License, a Massachusetts S License a Connecticut Unlimited Electrical Contractor license and a RI journeyman license.
Please Contact DelSignore Electrical Contractors, Inc. at (508) 595-9993